Welcome
We Are CBDNA
The ultimate measure of a person is not where they stand in moments of comfort and convenience, but where they stand at times of challenge and controversy.
-Martin Luther King Jr.
This will be our reply to violence: to make music more intensely, more beautifully, more devotedly than ever before.
-Leonard Bernstein
I look forward to an America which will not be afraid of grace and beauty…an America which will reward achievement in the arts as we reward achievements in business and statecraft.
-John F. Kennedy
Become a Member
About Us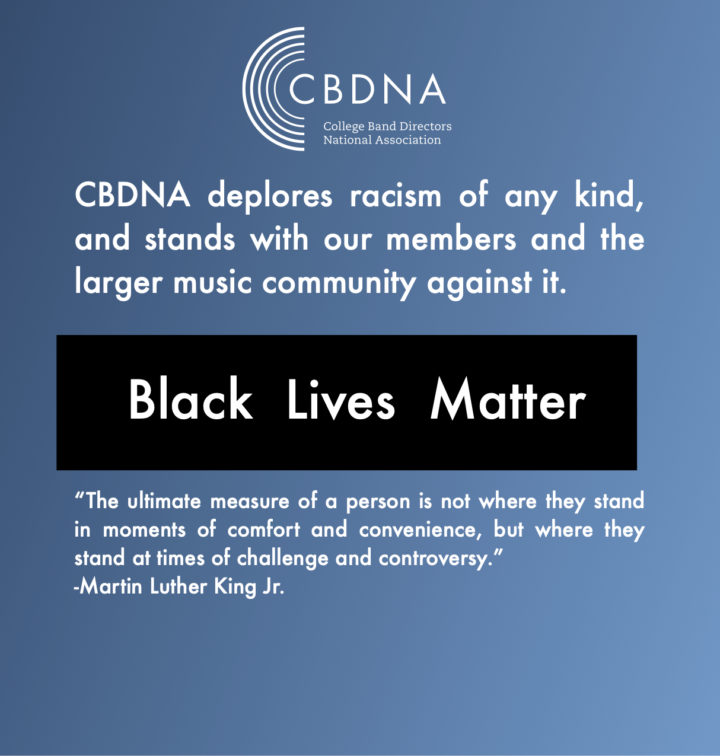 COVID-19 Study
Unprecedented International Coalition led by Performing Arts Organizations to Commission COVID-19 Study.

A number of performing arts organizations have joined forces to commission a study on the effects of COVID-19 on the return to the rehearsal hall. It is important to understand what risks exist in performing arts classrooms and performance venues. Specifically, the study will examine aerosol rates produced by wind instrumentalists, vocalists, and even actors, and how quickly those aerosol ...
Learn More
The CBDNA Report
View the latest report in our report archive.
Learn More
New Memberships in CBDNA
Memberships for 2019-20 are now open!
Sign Up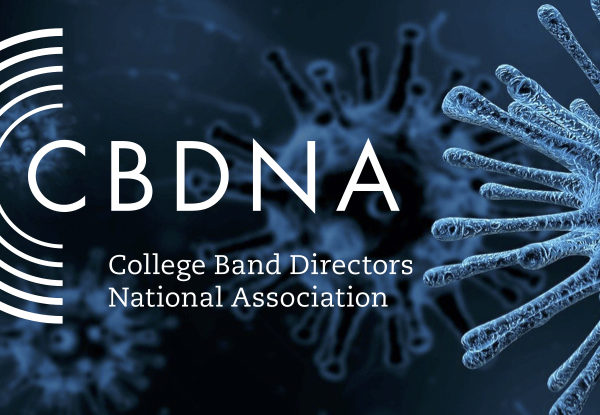 CBDNA COVID-19 Response Committee Report
Updated May 21, 2020

View the comprehensive report completed by the COVID-19 Response Committee.
READ NOW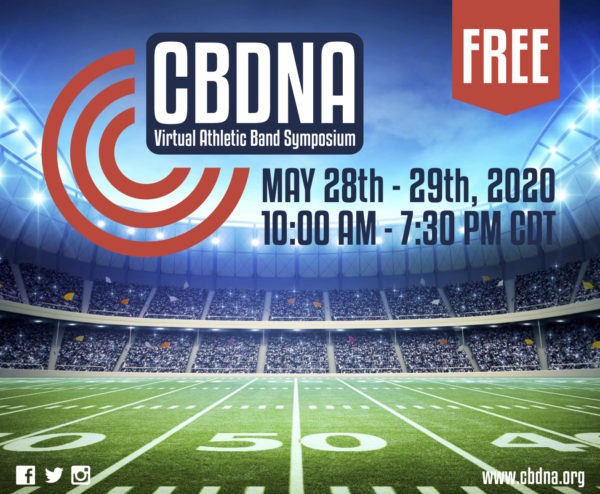 2020 Virtual Athletic Band Symposium!
Virtual
May 28-29, 2020

This virtual symposium focused on how we can move forward under a variety of scenarios due to COVID-19 and included resources, ideas, and how we continue to maintain a sense of community as we focus efforts to keep music education alive in every rehearsal hall, classroom and marching band/football field across America.

Video from all sessions is available on the CBDNA Youtube channel and the CBDNA Athletic Band Facebook page.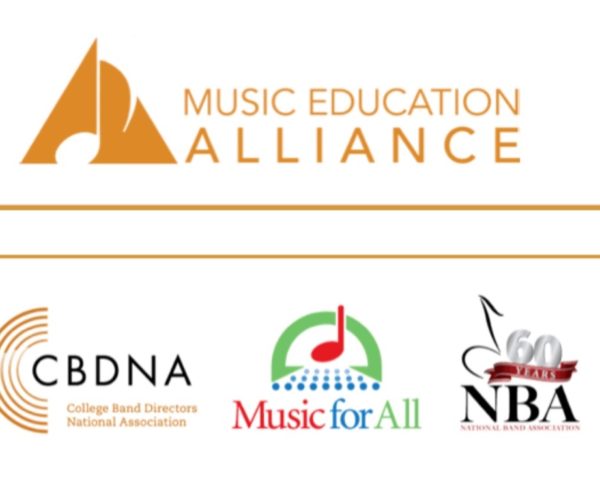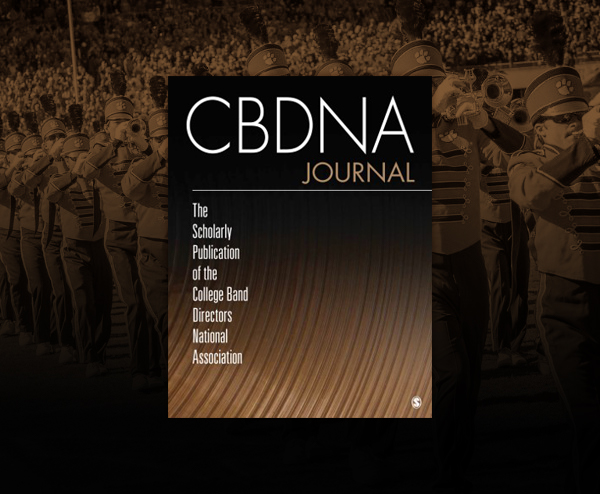 CBDNA Journal
CBDNA Journal is a scholarly publication, published online, with a mission of providing a resource for qualitative, quantitative, historical, and theoretical research in the field of wind band performance, teaching, and advocacy.

Learn More