Mike Moss Conducting Study Grants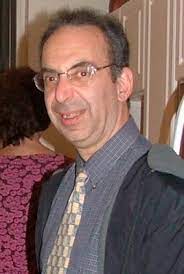 The conducting study grant program is named in honor of Dr. Myron D. Moss, music program director and associate professor at Drexel University's Antoinette Westphal College of Media Arts & Design. Dr. Moss was a nationally known scholar for his work on African-American composers, specifically related to band repertoire. Moss conducted the Keystone Winds' CD "Out of the Depths" devoted to works by Black composers. His University of Michigan Ph.D. dissertation, "Concert Band Music by African-American Composers, 1927-1998," won the Fritz Thelen Award for the best doctoral dissertation worldwide on a concert band music subject written between 1999 and 2005. His band arrangement of Gabriel Fauré's Chant Funéraire was recorded by the University of North Texas Wind Ensemble on a 2006 GIA release and has been played by elite groups across the country.
Application
Directed to women and people of diverse ethnicity, these grants are an opportunity for professional development and enhancement and the opportunity to attend one of several leading symposiums across the country.
Apply
Recipients
2007
Raul Barcenes
Caroline Hand
Carol Hayward
Rajiv Mehta
Vu Nguyen
Anne Tortara
2008
Carrie Backman
Jamie Holscher
Tori Compton
Erin Cooper
Ronda DePriest
Lauren Heller
Iesha Leonard
Maurice Medley
Amy Roisum-Foley
Rafael Toro-Quinones
2009
Chavonta Edington
Janet Heukeshoven
Benjamin Lorenzo
Reginald McDonald
Margaret Underwood
Nicholas Thomas
Cheldon Williams
2010
Ishbah Cox
Roderick Cox
Doris Doyon
Kate Flynn
Melissa Gustafson-Hinds
Kenneth Joseph
Ramon Key
Kathryn Matsuura
Cheryl Miracle
Shanti Nolan
Renee Young-Esparza
2011
Ellizar Abalos
Vanessa Abalos
Manuel Camacho
Corah Enns
Alex Hilliard
Lorraine Huddy
Matthew Lamar
Cheryl Lee
Shayna Stahl
2012
Meredith Boyan
Brittan Braddock
Vanessa Cobb
Michael Guzman
Rishona Hatcher
LeBarron McWhorter
Erica Ninoyu
Cathrine Savino
Diane Soelberg
Mark Tse
2013
Michelle Grondin
Kelvin Jones
Sarah Keene
Brooke Humfeld
Carol Sikes
Julie Trent
Chandler Wilson
2014
Meredith Boyan
Frederick Brown
Elizabeth Elliott
Katherine Hagerty
Carolina Perez
Lance Sample
Kevin Scales
Laura Zamzow
2015
Julia Boaumanis
Jack Eaddy
William Lake
Shannon Shaker
Shayna Stahl
Yudai Ueda
Shiree Williams
Elizabeth Winslow
2016
Carmen Aleman
Lindsay Bronnenkant
Emily McGinnis
Mary Kate McNally
Erin Perez
Chee Weng Yim
2017
Cliff Croomes
Nena Kunnatee
Audry Thompson
Ogechi Ukazu
LaToya Webb
Lauren Yacht
2018
Claudio Alcantar
Alyssa Arkin
Billy Bennett
Mark Bonner
Kaitlin Bove
Amy Bovin
Jasmine Britt
Tiv Cumberbatch
Pamela Klena
Joshua Pittman
Brandon Rutledge
Savannah Shu
2019
Ricardo Brown
Pamela Choinski
Miquelehna Ferguson
Sheldon Frazier
Jonathan Hsu
Laura Johnson
Sarah Kois
Matthew Li
Kandice Nelson
Tina Vafiadis